Florida Is One of the Most Dangerous Places for Cyclists
Bicyclists face additional risks and dangers when they are on the road. Negligent drivers, blind spots, and other hazards can cause serious injury, even fatalities in the most catastrophic cases. I am experienced in protecting the rights of cyclists who have suffered serious injuries.
As your attorney, I will take the time to evaluate your case, investigate your claim, and aggressively pursue your right to a full compensatory recovery.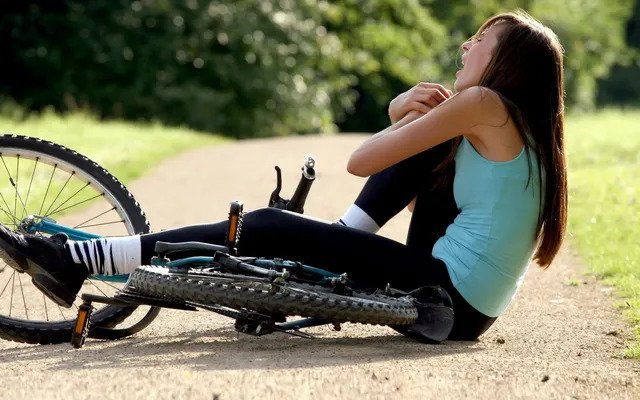 Insurance Claims - Who is Liable?
If you were involved in a bicycle accident, you may wonder who is liable for your accident or injury. In most cases, the insurance company of the driver of a vehicle can be held liable for your injuries and losses.
As an experienced Florida attorney, my clients have been injured while riding their bikes to the beach and while on the busiest roads in the area. If you have auto insurance, you may also be able to file a claim against your own auto insurance company. I will take the time to explore your options and help you get the full compensation you deserve.
I understand the challenges faced by you and will work hard to protect your rights and claims throughout the process. In the event that we cannot recover a fair settlement, I'm prepared to take your case to trial to maximize compensation for your medical expenses, lost wages, long-term care needs, and any other personal losses you and your family have endured.
As an experienced lawyer, I understand the significant challenges that you face and will provide you with the counsel, support, and advocacy you need to successfully resolve your case and move forward after an accident.
Bicycle Accident Lawsuits
There are generally two types of bicycle accident lawsuits our injury lawyers will look at:
Negligence against a driver, collision with fixed object.
Roadway not in good repair, defective road design or maintenance.
If the bike accident involved a car, understand that Florida is a no-fault state when it comes to motor vehicle accidents. That means that the motorist's own personal injury protection (PIP) benefits will kick in first. Because cyclists aren't required to carry auto insurance, the driver's PIP benefits can cover a cyclist's injuries – up to $10,000 (variable based on your policy).
In order to step outside that no-fault system, cyclists need to show that they suffered injuries in excess of that or that the injuries were severe, disabling or disfiguring.
Common Bicycle Injuries
The best you can hope for in a bicycle accident is to be slightly scraped and shaken. Unfortunately, most bicycle accidents that involve motor vehicles are serious because cyclists are vulnerable. Even with a helmet, there is no mass of metal to protect against the impact of being struck by a several-ton car, getting pulled down underneath a large vehicle with no side guards or being ejected onto the pavement or other fixed objects.
American Family Physician reports most cycling fatalities and significant injuries involve collisions with motor vehicles.
By far, the most common injuries are musculoskeletal trauma and soft-tissue injuries.
However, head injuries, specifically traumatic brain injury, result in the most fatal and disabling injuries.
We will stand up to the insurance companies; call Law Office of Tammy Strohl P.A. today!
No recovery, no fee.
Se Habla Español.
Mwen pale Kreyòl.
Je parle Français.
"All members of the staff were professional and cordial. I was satisfied with the attention my case and myself personally received. Great outcome as well!"
BOOK YOUR FREE CONSULTATION