GET TO KNOW YOUR ATTORNEY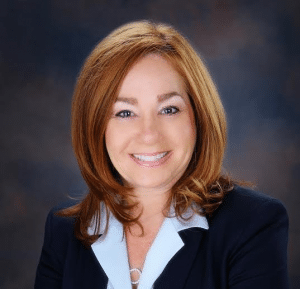 was born in Montreal, CA and grew up speaking both English and French. I graduated from McGill University, Montreal, CA with a B.A. in 1989. I received my JD in 1992 from Thomas M. Cooley Law School, in Lansing, MI. I moved to Palm Beach, FL and worked for a law firm in Boca Raton, FL in Personal Injury and First Amendment Rights.
I was admitted to the Florida Bar in 1994. I was then recruited to Naples to work for a law firm to work in Personal Injury. I worked there from 1994 to 1996. In 1996, I opened Law Office of Tammy Strohl P.A. With over twenty five years of personal injury experience, I'm dedicated to providing my clients with reliable counsel, direction and strategic recovery to optimal results.
When you or someone you love suffers an injury, I can help you recover the financial compensation you need to cover medical expenses, lost wages, pain and suffering, long-term care and any additional losses you have endured. I speak French and Creole, and I offer Spanish-language services from my office. With my diverse clientele and experience, I am able to provide effective services to individuals and families in Naples and throughout Collier and Lee counties.
An Attorney You Can Trust When You Need it Most
At Law Office of Tammy Strohl P.A. in Naples, FL, my practice is focused on helping individuals and families protect their rights and move forward after an accident or injury. With all my years of experience, I understand the significant challenges faced by my clients and work hard to help them gain security and stability after a serious injury. You can trust that I will take the time to understand your unique situation and develop an effective approach to successfully manage your claim.
Personalized Attention and Support After an Injury
Always taking a personalized approach, I know that there are no easy solutions to the difficulties faced by my clients. After an accident, you may have not only serious physical injuries but also financial challenges – both immediate and long-term – such as medical, housing, car expenses and an inability to go back to work. I will work with you directly to understand your situation, identify your key interests and work aggressively to achieve the best possible outcome in your case. I will always remain available to answer your questions, address your concerns and work toward the results that you need.
Accessible, Reliable Personal Injury Advocacy
I WILL TAKE THE TIME TO MEET WITH YOU AT YOUR HOME OR ANOTHER LOCATION.
Understanding that most of my clients have been involved in accidents that affect their mobility and transportation, I will take the time to meet you where you are. If you or a loved one is in the hospital, bedridden or unable to make it to my office for any reason, I will visit you at a convenient time and place, whether be it hospital, jail, home or precint.
I want to get to know my clients on a personal level so that I can best help you successfully recover, in and out of court. In the event that your case will go to trial, it's best for the jury to have a clear understanding of your life and how it has changed since the accident, injury or death of a loved one.
Elizabeth McGregor, Tammy Strohl and Shelly Davis